I know no one is posting on here anymore but what the hell.
1991 Honda Accord 4dr
[IMG]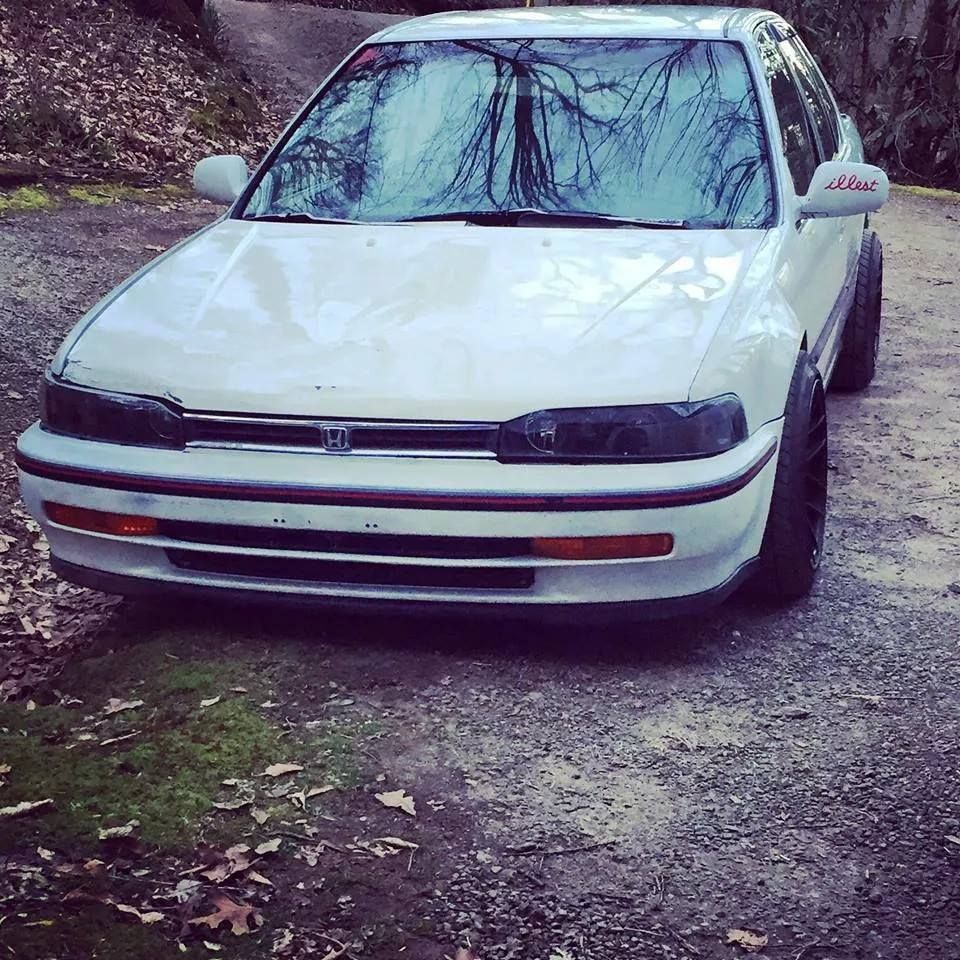 [/IMG]
[IMG]
[/IMG]
JDM F22B DOHC Engine Swap(Basically the H23 non VTEC)
Lowered on Skunk 2 Springs and KYB struts and shocks.
XXR Wheels that are way, way too wide for a FWD car. Basically bought the car as it sets from a teenager so it really needs some tlc but now that I'm older and wiser I plan on doing a conservative build based on style and trying to find a happy medium of performance and comfort. It is a four door after all.